WSWS (2019-05-24). Workers Struggles: Europe, Middle East & Africa. wsws.org Dockworkers in Italy and France have refused to handle cargo they say was intended to aid Saudi Arabian war efforts in Yemen while strikes and protests by miners and teachers continue in South Africa.
Jason Ditz (2019-05-24). US-Made Saudi Warplanes and Bombs Are Still Killing Many Civilians in Yemen. theantimedia.com (ANTIWAR.COM) — Over the course of a five year war in Yemen, Saudi Arabia has killed the vast majority of civilians. The killings were overwhelmingly from airstrikes, which brings uncomfortable attention to the US. The Saudi airstrikes, after all, are done almost exclusively in US-made warplanes, and dropping largely US-made munitions. The US has also, for much of ...
aljazeera (2019-05-23). Trump prepared to bypass Congress on Saudi arms sale: senators. aljazeera.com Democrats warn Trump may use 'emergency' loophole to sell missiles to Saudi Arabia without congressional approval.
aljazeera (2019-05-23). Is Saudi ramping up the campaign against religious scholars?>. aljazeera.com Reports have emerged that three Muslim scholars face execution in Saudi Arabia after Ramadan.
teleSUR (2019-05-23). Trump Admin to Exploit Loophole to Sell Weapons to Saudi Arabia. telesurenglish.net U.S. President Donald Trump's top officials are getting ready to bypass Congress using a legal loophole in order to sell weapons to Saudi Arabia, amid rising tensions with Iran. | RELATED: | US Senate Rejects Veto Override of Yemen War Resolution | "I am hearing that Trump may use an obscure loophole in the Arms Control Act and notice a major new sale of bombs to Saudi Arabia (the ones they drop in Yemen) in a way that would prevent Congress from objecting. Could happen this week," Se...
aljazeera (2019-05-23). Yemen's Houthi rebels attack Saudi's Najran airport - again. aljazeera.com Houthi fighters launch a new drone strike on an airport along the border with Saudi, as Riyadh says it shot it down.
Ahmed Abdulkareem (2019-05-23). Yemen's Houthis Deliver on Promise to Target Saudi Soil With Drone Strikes on Najran Airport. mintpressnews.com The attack is the fourth in a 300-target blitz promised by Yemen's Houthis until Saudi Arabia ceases its war on Yemen.
pip.hinman (2019-05-23). Italian dock strike blocks deadly cargo headed for Saudi Arabia. greenleft.org.au
Italian dock workers halted the loading of a deadly cargo of weapons bound for Saudi Arabia in Genoa on March 20 as they demanded Italy's Interior Minister Matteo Salvini "open the ports to people and close them to arms". | Trade unionists and activists hailed "working-class internationalism" as they stopped the Saudi ship Bahri Yanbu loading drones and other equipment that would be used in its devastating war on Yemen. | They called their action a "historic act of solidarity". | Members of the CGiL (Italian General Confederation of Labour) union united with activists from Potero al Popolo (PaP, Power to the Peop...
unitedEditor (2019-05-22). Gulf Cooperation Council Summit: What Does It Have in Store for Iran? uwidata.com
Saudi Foreign Ministry demands that the world community take tough stance on Iran and prevent it from 'spreading chaos'. Adel Al-Jubeir, Saudi Arabia's Foreign Minister said Iran could eliminate the risks of a war in the region by observing international law, stopping interference in the internal affairs of regional countries, dropping support of terrorist groupings, ...
Democracy Now! (2019-05-21). Headlines for May 21, 2019. democracynow.org Iran Responds to Trump Threat While U.N. Urges All Parties to De-escalate Rhetoric, Houthis Launch Drone Attack on Saudi Airport, U.N. Warns Yemen Food Aid May Be Suspended Due to Instability, Guatemalan Teen Becomes 5th Migrant Child to Die in U.S. Custody Since December, Trump Orders McGahn to Defy Congressional Subpoena, D.C. Judge Orders Accounting Firm to Hand Over Trump Financial Docs, NY Prosecutors Examining Financial Records from Trump's Inauguration, New Zealand Police Charge Christchurch Massacre Suspect with Terrorism, Defeated Prabowo Challenges Re-election of Indonesian President Joko Widodo, New Bo...
United Nations (2019-05-20). Hunger in Yemen: WFP considers aid suspension in face of repeated interference by some Houthi leaders. un.org The UN emergency food relief agency said on Monday that without full access and "freedom to decide" who receives lifesaving aid, in Houthi rebel-controlled areas of Yemen, it could be forced to implement a "phased suspension".
Ahmed Abdulkareem (2019-05-20). Houthis, Yemeni Army Deny Saudi Allegations of Attempted Missile Attack Near Mecca. mintpressnews.com
A Yemeni army spokesperson noted that the Houthis have never denied previous military maneuvers, saying "We do not hesitate to announce our military operations."
Democracy Now! (2019-05-21). Family of Jailed Saudi Feminist Loujain Al-Hathloul: She Was Waterboarded, Flogged & Electrocuted. democracynow.org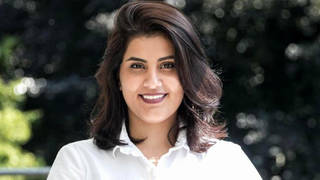 It's been a year since women's right activist Loujain Al-Hathloul was detained and jailed in Saudi Arabia for leading a movement to lift the kingdom's ban on female drivers and overhaul its male "guardianship" system. Despite international outcry, she's been imprisoned ever since. During that time, her family says, she's been held in solitary confinement and faced abuse, including electric shocks, flogging and threats of sexual violence. The Saudi government has resisted calls from human rights groups and lawmakers from around the world to release Loujain and the other jailed activists. We speak with two of Louja...

United Nations (2019-05-20). Monday's Daily Brief: WFP mulls 'last resort' Yemen aid suspension, top peacekeeping awardee announced, abuzz over Bee Day, Ebola threat 'very high'. un.org This Monday, headline stories include: WFP mulls "last resort" aid suspension in Yemen; highest UN peacekeeping award to be given on Friday; busy pollinators are focus of World Bee Day; Ebola threat still "very high".

Democracy Now! (2019-05-17). Headlines for May 17, 2019. democracynow.org Trump Immigration Plan Favors Job Skills Over Asylum Claims and Family Ties, Trump Officials Reportedly Clash Over U.S. Sabre-Rattling With Iran, UNICEF Chief Calls Yemen War "a Test of Our Humanity" That "We Are Badly Failing", Venezuelan Government Blasts U.S. Seizure of Embassy as Vienna Convention Violation, Brazilian Teachers and Students March Against Education Cuts, Mexican Journalist Francisco Romero Killed in Playa del Carmen, Lawyer Says Tennessee Prisoner "Suffered Excruciating Pain" During Execution, Alabama Prisoner Put to Death After "Pro-Life" Governor Denies Reprieve, Senate Confirms Anti-Choice A...

Democracy Now! (2019-05-16). Headlines for May 16, 2019. democracynow.org Alabama Governor Signs Nation's Most Restrictive Anti-Choice Law, Missouri Senate Votes to Ban Most Abortions After 8 Weeks, Trump Declares National Emergency, Blacklisting Chinese Telecom Huawei, Trump Delays Plans for Tariffs on Foreign Cars and Auto Parts, Trump to Announce "Merit-Based" Immigration Plan to Limit Asylum Cases, Family Reunifications, White House Refuses House Judiciary Committee Request for Documents, U.S. Won't Join "Christchurch Call" Against Online Extremism, Six Civilians Killed in Yemen as Saudi-Led Coalition Bombs Fall on Sana'a, Sudanese Troops Fire on Pro-Democracy Protesters as Militar...

Paul Kawika Martin (2019-05-02). Failing to Override Trump on Yemen, Congress Must Keep Pushing. peaceaction.org Washington, D.C. — May 2, 2019 — In response to the Senate failing to secure the two-thirds majority vote necessary to override President Trump's veto of S.J.Res. 7, legislation directing the president to withdraw U.S. support for the war in Yemen, Paul Kawika Martin, Senior Director for Policy and Political Affairs at Peace Action, released ...

Jon Rainwater (2019-04-16). Trump's Veto Keeps U.S. Complicit in Yemen, For Now. peaceaction.org Washington, D.C. — April 16, 2019 — In response to President Trump vetoing S.J.Res. 7, legislation that directed him to withdraw U.S. support for the Saudi/UAE-led war in Yemen, Jon Rainwater, Executive Director of Peace Action, released the following statement: "Trump can't claim to be ending endless wars while opposing the will of a majority ...

Paul Kawika Martin (2019-04-04). Congress Sends Historic Yemen War Powers Resolution to the President. peaceaction.org (Photo: Felton Davis) Washington, D.C. — April 4, 2019 — In response to the House sending S.J.Res. 7—legislation directing the president to end U.S. support for the war in Yemen—to the president's desk, Paul Kawika Martin, Senior Director for Policy and Political Affairs at Peace Action, released the following statement: "This vote amounts to the ...

Paul Kawika Martin (2019-03-13). Senate Votes Again for Ending U.S. Role in Yemen War. peaceaction.org Washington, D.C. — March 13, 2019 — In response to the Senate passing S.J.Res. 7, legislation directing the president to withdraw U.S. support for the Saudi/UAE-led war in Yemen, Paul Kawika Martin, Senior Director for Policy and Political Affairs at Peace Action, released the following statement: "This Senate vote moves us one step closer to ...

-- Last Process: 20 Citations: 2019-05-24 09:00 GMT (05:00 EST)