Andre Damon (2019-01-20). Trump, Announcing New Missile Defense Program, Ramps Up Nuclear Arms Race. globalresearch.ca Speaking at the Pentagon Thursday, President Donald Trump announced the largest expansion of US missile defense forces since Ronald Reagan's failed "Star Wars" program. | The announcement is the latest move in a global nuclear arms race in which the United ...
STAFF (2019-01-20). Remembering Our Nuclear Past as We Speed Toward an Apocalyptic Future. truthdig.com
We must never forget the terrible Nagasaki bombing, especially now that nuclear weapons far more powerful than the atomic bomb are commonplace.
STAFF (2019-01-20). The Battery Boom Heralds the End of Fossil Fuels. truthdig.com Billions of dollars are being invested worldwide in the developing battery boom, involving research into storage techniques to use the growing surpluses of cheap renewable energy now becoming available. | Recent developments in batteries are set to sweep aside the old arguments about renewables being intermittent, dismissing any need to continue building nuclear power plants and burning fossil fuels to act as a back-up when the wind does not blow, or the sun does not shine. | Batteries as large as the average family house and controlled by digital technology are being positioned across electricity networks. They...
WSWS (2019-01-19). Trump, announcing new missile defense program, ramps up nuclear arms race. wsws.org Trump's latest boondoggle for the military and defense contractors is part of the largest and most sustained military buildup since the Cold War.
Vijay Prashad (2019-01-19). My hopes lie shattered. mronline.org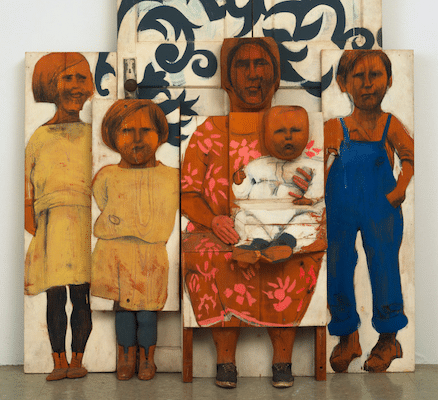 Late last year, U.S. National Security Advisor John Bolton went to Miami (USA), where he coined a new—chilling—phrase: troika of tyranny. It echoed former U.S. President George W. Bush's phrase, axis of evil. Bush's axis included Iran, Iraq and North Korea. | Source
Shared by Jocelyn Dombroski (2019-01-18). Trump's Space Force: A Dangerous Lunacy. therealnews.com
Donald Trump announced a large expansion of space-based nuclear missile defense technology; Daniel Ellsberg says it won't work and makes a nuclear armageddon more likely
Kevin Martin (2019-01-18). Second Trump-Kim Summit Hints at Progress. peaceaction.org Washington, D.C. — January 18, 2018 — In response to the administration's announcement that President Trump and Kim Jong-un will hold a second summit meeting near the end of February, Kevin Martin, President of Peace Action and Coordinator of the Korea Peace Network, released the following statement: "After months of scant visible progress in negotiations [...]
Melvin Goodman (2019-01-18). Star Wars Revisited: One More Nightmare From Trump. counterpunch.org Donald Trump and his "war cabinet" have struck again. In the wake of record defense spending; the creation of a Space Force that would violate the Outer Space Treaty agreed to fifty years ago; the abrogation of the Intermediate-range Nuclear Forces Treaty from thirty years ago; and the chaos of random decision making for use More
Theodore A. Postol (2019-01-17). Is Russia Solely to Blame for Violations of the INF Treaty? thenation.com Is Russia Solely to Blame for Violations of the INF Treaty?
Lawrence Wittner (2018-12-29). The United States is First in War, But Trailing in Crucial Aspects of Modern Civilization. zcomm.org Maybe those delirious crowds chanting "USA, USA" have got something. When it comes to military power, the United States reigns supreme. Newsweek reported in March 2018: "The United States has the strongest military in the world," with over 2 million military personnel and vast numbers of the most advanced nuclear missiles, military aircraft, warships, tanks, Read more...
Paul Kawika Martin (2018-12-04). With INF Ultimatum, Trump's Maximalist Approach Strikes Again. peaceaction.org Washington, D.C. — December 4, 2018 — In response to Secretary of State Mike Pompeo's announcement that the U.S. will formally announce its intention to withdraw from the Intermediate-Range Nuclear Forces (INF) Treaty in 60 days if Russia does not come into compliance with the treaty by then, Paul Kawika Martin, Senior Director for Policy [...]
Last Process: 11 Citations: 2019-01-21 11:01 GMT (06:02 EST)