RT (2018-08-19). 'Where's the evidence?' Chicago community shocked after teen kills himself while running from police. rt.com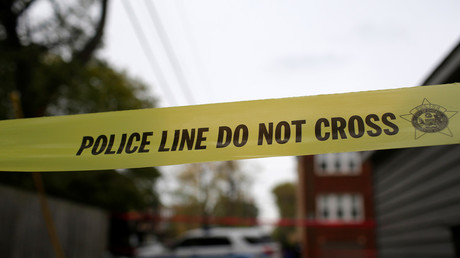 A Chicago community is in disbelief after a 16-year-old African-American teen reportedly shot himself while running from officers after they tried to question him about being in possession of a weapon.
Read Full Article at RT.com
RT (2018-08-18). African-American support of Trump at 36%, almost double from last year — poll. rt.com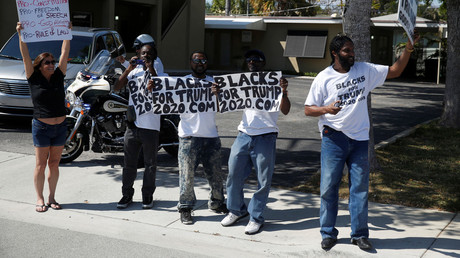 Support for US President Donald Trump among black voters is currently at 36 percent, almost double the number from last year, according to a new poll. It comes despite reports that a tape exists of Trump using the N-word.
Read Full Article at RT.com
Rann Miller (2018-08-17). In DeVos's Home State, Students Push for their Right to Literacy. progressive.org Literacy has been, and continues to be, a critical component of African-American liberation.
wsws.org (2018-08-17). Workers Struggles: Europe, Middle East & Africa. wsws.org The World Socialist Web Site invites workers and other readers to contribute to this regular feature.
Michelle Zacarias (2018-08-16). 'BlacKkKlansman' glosses over police and white supremacy ties. peoplesworld.org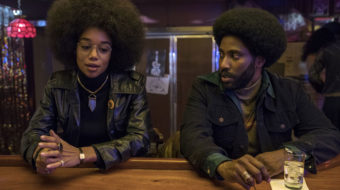 Spike Lee's new film BlackkKlansman was released last Friday, August 10, to overwhelmingly positive reviews and public acclaim. The movie is based around the true story of a Black police officer who was able to infiltrate the Ku Klux Klan and become an official registered member of the white supremacist organization. The film currently scores at 97% on Rotten Tomatoes and has been praised by viewers worldwide. | The story behind the film is fascinating on its own: It's the only known case of an African American being a registered member of the Klan. The real-life Ron Stallworth has interviewed with multiple news outlets about his undercover journey to win the trust of former Grand Wizard of the Ku Klux Klan, David Duke. During the late 70s, when Stallworth was working as a detective in Colorado Springs, he...
RT (2018-08-15). White House apologizes over wrong African-American jobs claim. rt.com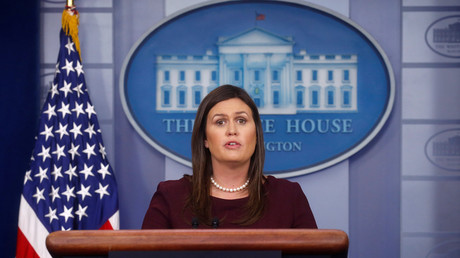 White House Press Secretary Sarah Huckabee Sanders has backtracked on her claim that the Obama administration created just 195,000 jobs for African Americans, after it emerged that the actual figure is closer to three million.
Read Full Article at RT.com
RT (2018-08-13). 'This state and constitution aren't made for us': RT doco follows African-American activists. rt.com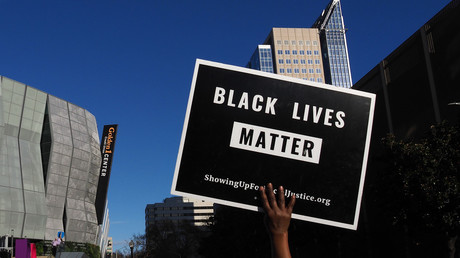 With racial tensions in the USA back in the spotlight over the last few years, a gripping new RT documentary series visits African-American communities and the activists fighting against a history of racial injustice and poverty.
Read Full Article at RT.com
Democracy Now! (2018-08-08). Meet Debbie Africa: First MOVE 9 Member to Be Freed in 40 Years & Now Reunited with Her Son, Mike. democracynow.org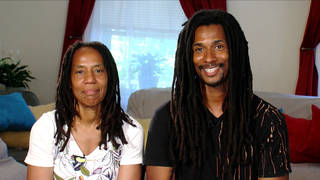 Today marks the 40th anniversary of a massive police operation in Philadelphia that culminated in the siege of the headquarters of the black radical group known as MOVE. The group was founded by John Africa, and all its members took the surname Africa. It was August 8, 1978, when police tried to remove members of MOVE from their communal home with water cannons and battering rams, even as some continued to hide in the basement with children. During the siege on MOVE's house, gunfire was exchanged, and a police officer named James Ramp was killed. Two years later, nine MOVE members were convicted of third-degree m...
Last Process: 8 Citations 2018-08-20 14:04:14 GMT (08:06 MDT)